A Ghanaian celebrated songstress of Dagbon origin, Sharifa Gunu has blamed the gross failure of her Northern brothers, Fancy Gadam and Macassio on lack of funding.
The singer in an interview on Hype Media TV reveals that, talent, hard work and quality has no hands in their inability to maintain the momentum at the national level. She said lack of investors in the industry is the root cause of the problem.
Sherifa further argued that music of today exceeds talent. Funding is key when it comes to a musician's success.
It will recalled that, the two local champions of Northern Ghana (Fancy Gadam and Macassio) seized every attention in Ghana's music industry few years ago.
Almost all the big awards schemes recognized their talent and nominated them to take part in their activities. They climbed most of the big stages and rocked shoulders with their southern counterparts.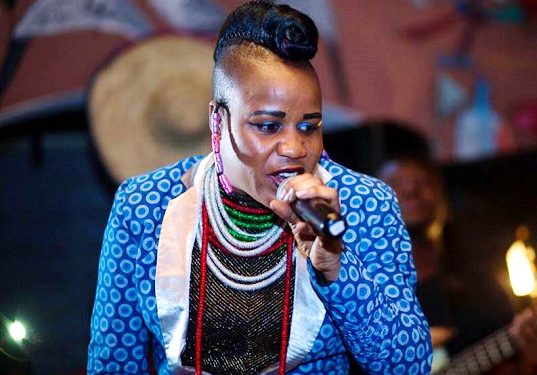 For whatever reason, they could not maintain their position at the top. Some critics has blamed the situation on lack of creativity and hard work but Sherifa thought otherwise.
Written by Prince Barak, 0549366991